Franchise Opportunities
Become part of an experienced franchise model,
delivered by a company that leads the way in providing the very best
standard in UK private home care services.
Discover More
Who?
MyLife Home Care is offering an opportunity to grow your own outstanding homecare company in the heart of your local community. With the knowledge and expertise of a well-established team supporting you from day one.
Why?
Owning a MyLife Home Care franchise, you can build a profitable business which will make a real difference to people's lives – every day.
Benefits
You will also benefit from our reputation as the UK's most highly recommended national homecare group, and all the Client confidence that an established brand brings.
MyLife Home Care
About us
MyLife Home Care is a brand of the CSN Care Group; a leading national domiciliary care provider with head offices in Milton Keynes and Edinburgh. We provide quality, personalised home care services designed to enable our customers to remain as independent as possible within their own home, safely, comfortably, and with dignity.
We began our journey in 1993 as a small home care team in Brighton. Our ethos back then was the same as it is now; to lead the way in providing the best quality home care, helping the many thousands of people who would rather stay at home than in a hospital bed, hospice or care home.
The exceptional results of this business led to the development of the MyLife Home Care Franchise model, using the proven business systems that achieved exceptional results in the field.
MyLife Home Care
Impressive ROI
Our growing franchise network continue to demonstrate a real viability and rapid return on investment in this fast developing market.
Our care brands operate through a national network of owned and franchised services stretching across England and central Scotland
Our national network of branches are supported by our central support services in areas such as HR, quality, training, systems support, marketing and finance
We offer a wide range of services including visiting care, live in care, supported living and specialist support services
Technology increasingly assists us in the delivery of quality care. Our care staff all have mobile devices that support safe and consistent quality of service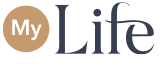 MyLife is a high quality, private pay home care and specialist care provider with branches across the UK. Operating only in the private pay sector, MyLife is able to deliver high quality care and customer service without the time constraints imposed by 'time and task' style local authority provision.
Our Aim
Our aim is to support independent living at home, through a wide range of services, all available through one company:
companionship and help at home
visiting home care
live in home care
The Market
The UK is experiencing demographic and political changes that for their part have created strong market drivers. These market drivers, such as the rise of 'integrated services' and an aging population are bringing about significant growth in the social care market. MyLife Home Care is well positioned to provide the home care and support that people need now and in the future to maintain their independence and lifestyle, and most importantly, remain in the comfort and security of their own homes.
We operate in a market that has been estimated at over £20billion per annum. As more and more people are encouraged by Government to be cared for in their own homes instead of moving into residential care, or seeking support from the NHS, the size of the market is expected to increase year on year.
MyLife Home Care
A Proven Business Model
CSN Care Group is an experienced homecare franchisor, with a proven business model.
Our franchise owners manage and develop their businesses, ensuring that a caring and experienced team are recruited and highly trained, to deliver the highest standards of home care and support to their customers.
What we look for is determination, empathy and passion.
Our franchise owners come from a variety of backgrounds but with one common goal: the determination to develop a successful home care business and work to a proven business model. MyLife Care franchise owners have the passion to provide the highest quality of home care and support in their territory, creating a rich diversity of expertise in the MyLIfe Home Care franchise network. The Franchise Support Centre offers business support at your fingertips, with a dedicated business development manager and quality manager to help guide you along your way, therefore previous experience in the home care sector is not essential.
MyLife Home Care
Training & Support
We follow a clear recruitment process when selecting franchise owners. Opportunities are given only to those people who demonstrate to us that they have the qualities and business ethos to build the very best businesses – Businesses that can provide the highest quality care at home and support to our customers, whilst maintaining our reputation as one of the leading brands in the provision of home care and support in the industry.
On top of this, we have a dedicated onboarding manager, who is with you from your initial start-up and throughout your first year in running the business to act as your mentor, sounding board and business coach – that extra helping hand to help find your premises, develop your business plan, employ your care manager, register with the relevant regulatory body, and much, much more!
We have a highly experienced team in place to provide franchisees and their teams with high calibre support in all aspects of the business. From finance, business systems, IT, marketing & PR to field based business development and compliance & quality assurance support. We will support your journey from becoming a brand-new business owner to specialist operator in the care sector through continuous learning and development plans.
MyLife Home Care
Get in touch
Take your first step and get in touch with Neil Wilson, Head of Franchise Development.
CSN Care Group Limited
Rankin House, Unit 4,
Roebuck Way, Knowlhill,
Milton Keynes MK5 8GB
Email Neil
Tel: 01908 039 530
Mob: 07436 166505